Automatic Bag Packaging machine
Product Detail
Product Tags
Bagged products can be seen everywhere in our life, do you know how to pack these product into the bags? In addition to manual, semi-automatic filling machine, most of the bagging products are fully automatic packaging machine to achieve packaging.  
Fully automatic bag packaging machine can complete bag opening, zipper opening , filling, heat sealing function. It widely used in many fields such as food industry, chemical industry, pharmaceutical Industry, agricultural industry, cosmetics industry etc.
The automatic bag packaging machine can pack powder products, granules products, liquid products. As long as we equip suitable filling head with the automatic bag packaging machine, it can pack various kinds of products.
A: 3 side seal bags;
B: stand up bags;
C: zipper bags;
D: side gusset bags;
E: box bags;
F: spout bags;
Automatic bag packing machine types
A: Single station automatic bag packaging machine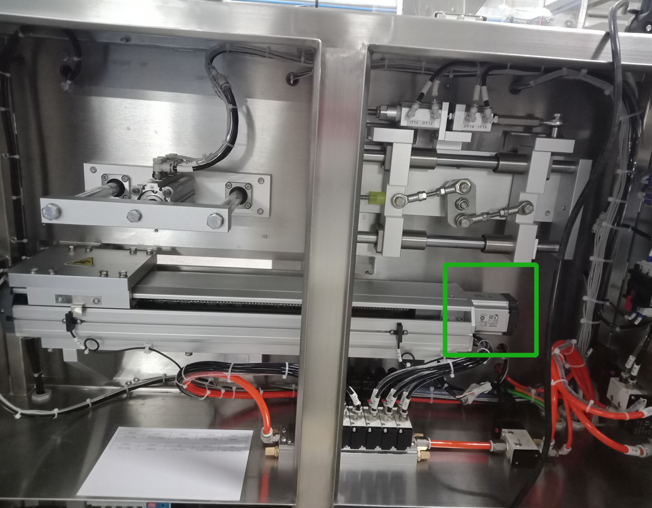 This single station packaging machine has a small footprint and it also can be called a mini packaging machine. It mainly used for small capacity user. Its packing speed is about 10 bags per minute based on 1kg packing weight.  
The machine runs straight flow design makes accessibility of parts.

It allows the operator to see the entire filling process from the front of the machine during the running. Meantime, It is easy to clean and simply open the front clear transparent doors of the machine and access all bag filling areas.

It takes a few minutes to do the clean with only one person, it is very simple and convenient.

Another feature is all the mechanics are located the back of the machine and the bag filling assembly is in the front. So Product will be never touched heavy duty, mechanics as they are separated. The most important is the safety protection for the operator.

The machine are full protector which is kept the operator being out of the moving component during the machine running.
* Safety Protection

* Servo

motor

drive mechanism 

Panasonic motor brand, it drives transmission, fast response, accurate positioning.

 

* 7 inches Color Control Panel;

* More friendly like Pad operation;

* Easy View;

*

V

acuum generator;

The German brand Schmalz vacuum generator uses a positive pressure air source to generate negative pressure, allowing the suction cup to generate suction to suck the bag.

* Easy Adjustable Pouch Magazine

* Hand Wheel to adjust pouch magazine for different bag width;
* Safety Protection

* Interlock 

IP66 Application;

Easy Operation, No Key inserted;

*Safety Relay

check and monitor a safety system;

either allow the machine to start or execute commands to stop the machine;

*Safety

cover

Finished product transportation, quick-release design, easy to clean and maintain; the safety cover is to prevent the operator from touching the machine action station, which is a safety protection.

*

D

etail improvement;

Where the wire is fixed to the connector, the stainless steel connection groove is welded on the body first, and then the wire is fixed on the stainless steel groove to improve the practicability and aesthetics.

*

D

etail improvement

All lines are marked with line marks, which are convenient for inspection and maintenance.

 

Safety Infeed hopper

* Part A is Fixed.

* Part B is inserted up and down into the bag to guide to discharge product.

Transverse Moved Bars on Servo Mini

Please check the photo about the transverse Moving bars which would be moved the filled bag to the sealing station. It would be dipped the U shaped to catch the straight up filled pouch to be moved. This bar is helpful for different application like powder, Liquid.

Important Feature Grippers' working Position

Servo Mini's Grippers

Current Pouch Machine's Grippers

* The Servo Mini Machine is catch the area which is above the zipper. It would be filled more up to zipper area. Its filling area is about 10 + 25mm=35mm. Like the picture.

Especial for the powder application, when the filled bag is straight up after filling, it is easy to push out the powder to build the dusty.

The dusty would be polluted the pouch sealed area. The sealing quality would be leakage or broken.

So The product would be filled more by Servo Mini machine than normal pouch machine because Grippers' holding position.

* The normal pouch machine is held the position as the photo.

A is Height of the gripper. Its minimum Height is 10mm.

B is Height of the zipper opener and sealing area. Its Minimum height is 25mm;

 

When the bag is filled, the product level should be at least 25mm lower than the gripper position B. Or else, when the bag is straight up by the grippers, the product would be squeezed out. So It means there is about 10 + 25 + 25=60mm could not be filled for the pouch;

 

Options
1.1
Zipper Opener (one More Station)
 
* Open the closed zipper before Filling, It needs the tip above the Zipper to be at least 26-30mm;* It works for Closed Zipper Pouch;

Minimum Bag Width 120mm;

 

1.2
Zipper closing device

 

It is worked between the filling station and Sealing station by the Rolled wheels.It would be closed the zipper after filling, before heat seal. It is good for the powder application to avoid the powder to hide on the zipper;

The Filled bag is passed the Rolled Wheel to be closed the zipper as photos show;

1.3
Bag support device

 

1. The load-bearing capacity of the bag holder is limited. When the filling weight is greater than 1 kg, the bag holder needs to share the load-bearing capacity of the bag holder to prevent the bag from slipping.2. For fluffy materials or bags with incomplete bottom opening, such as side gusset bags, hold the bottom of the bag when filling, and cooperate with the vibration function to help the material fill the bottom of the bag quickly and evenly.
1.4
Side gusset shaping device

 

It helps to shape the side gusset after filling.
1.5
Date printer

 

Print max 3 lines ,max 11 letters/line
1.6
Gas flush device

 

1. Filling with nitrogen2. Gas flush before filling to help to open the bag.
| | |
| --- | --- |
| Model No. |               MNP-260 |
| Bag Width |      120-260mm (can be customized) |
| Bag Length |    130-300mm (can be customized) |
| Bag Type | Stand-up bag, pillow bag,3 side seal,zipper bag, etc |
| Power Supply | 220V/50HZ Single Phase 5 Amps |
| Air Consumption | 7.0 CFM@80 PSI |
| Weight | 500kgs |
Metering mode for your choice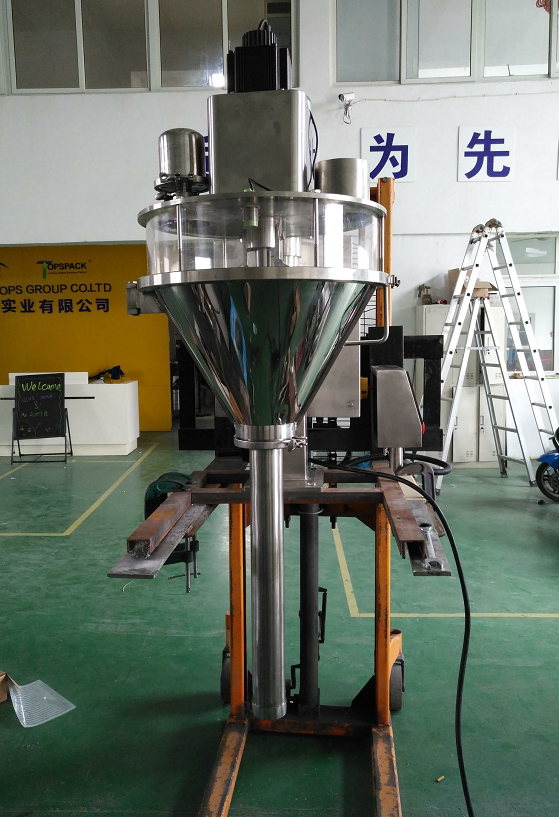 Auger filling head can do dosing and filling work. Due to the special professional design, so it is suitable for the fluidity or low-fluidity powder materials, like coffee powder, wheat flour, condiment, solid drink, veterinary drugs, dextrose, pharmaceuticals, talcum powder, agriculture pesticide, dyestuff, and so on.
Lathing auger screw to guarantee filling accuracy;

Servo motor drives screw to guarantee stable performance;

Split hopper could be washed easily and change auger conveniently to apply different products range of  from fine powder to granule and different weight can be packed;

Weight feedback and proportion track to materials, which overcomes difficulties of filling weight changes due to materials' density change.
Model

TP-PF-A10

TP-PF-A11

TP-PF-A14

Control system

PLC& touch screen

Hopper

11L

25L

50L

Packing weight

1-50g

1 - 500g

10 - 5000g

Weight dosing

By auger

Packing accuracy

≤ 100g, ≤±2%

≤ 100g, ≤±2%; 100 – 500g, ≤±1%

≤ 100g, ≤±2%; 100 – 500g,

≤±1%; ≥500g,≤±0.5%

Power Supply

3P   AC208-415V  50/60Hz

Total Power

0.84 KW

0.93 KW

1.4 KW

Total Weight

50kg

80kg

120kg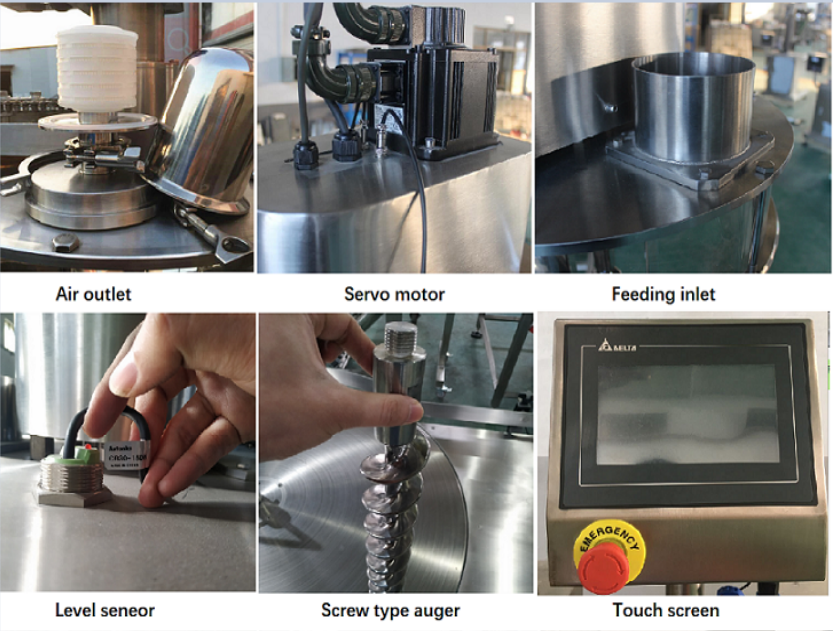 B: Linear weighing filling head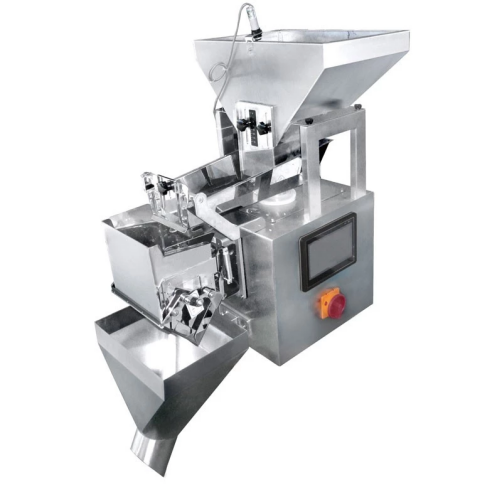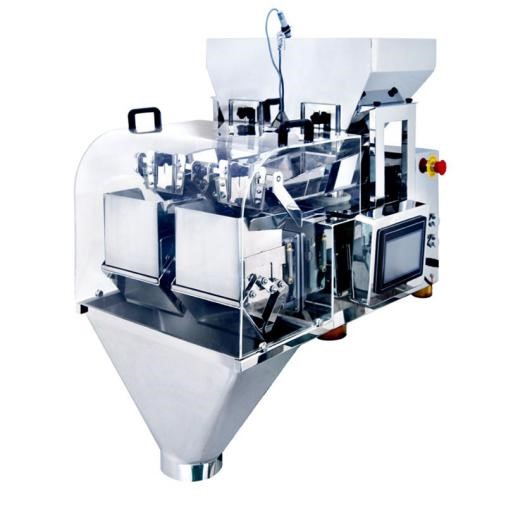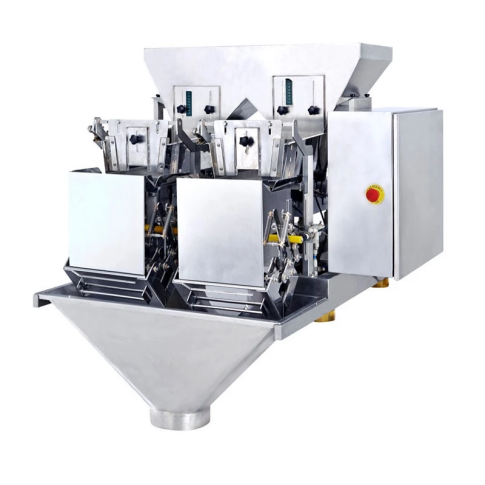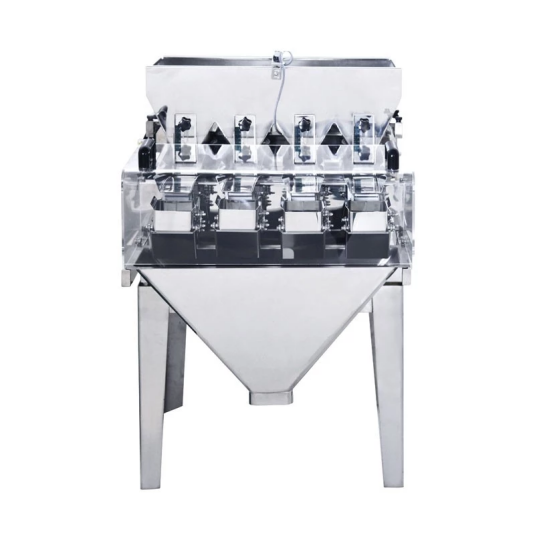 TP-A series Vibrating linear weigher is mainly to fill various kinds of granules product, its advantage is with high speed,high accuracy,long-term stable performance, favourable price and excellent after-sale service. It is suitable for weighing slice ,roll or ragular shape products such as sugar ,salt ,seed ,rice , seasame , glutamate ,coffeebean and season powder etc.
Sanitation with 304S/S construction ;
Rigid design for vibrator and feed pan make feeding strictly correct ;
Quick release design for all the contact parts
Grand new modular control system .
Adopt stepless vibrating feeding system to make products flow more fluently .
Make mix different products weighing at one discharge .
Parameter can be freely adjusted according to production .
| | | | | | |
| --- | --- | --- | --- | --- | --- |
| Model | TP-AX1 | TP-AX2 | TP-AXM2 | TP-AX4 | TP-AXS4 |
| Weighing Range | 20-1000g | 50-3000g | 1000-12000g | 50-2000g | 5-300g |
| Accuracy | X(1) | X(1) | X(1) | X(1) | X(1) |
| Max Speed | 10-15P/M | 30P/M | 25P/M | 55P/M | 70P/M |
| Hopper Volume | 4.5L | 4.5L | 15L | 3L | 0.5L |
| Parameters Press No. | 20 | 20 | 20 | 20 | 20 |
| Max Mixing Products | 1 | 2 | 2 | 4 | 4 |
| Power | 700W | 1200W | 1200W | 1200W | 1200W |
| Power Requirement | 220V/50/60Hz/5A | 220V/50/60Hz/6A | 220V/50/60Hz/6A | 220V/50/60Hz/6A | 220V/50/60Hz/6A |
| Packing Dimension(mm) | 860(L)*570(W)*920(H) | 920(L)*800(W)*890(H) | 1215(L)*1160(W)*1020(H) | 1080(L)*1030(W)*820(H) | 820(L)*800(W)*700(H) |
C: Piston pump filling head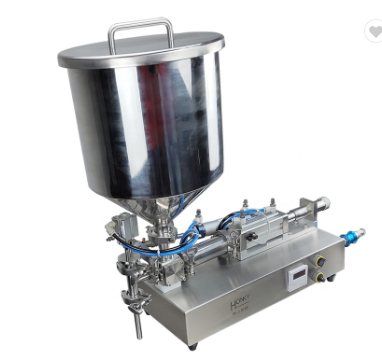 Piston pump filling head has a simpler and more reasonable structure, high precision and easier operation. It is suitable for liquid product's filling and dosing. It apply to medicine, daily chemical, food, pesticide and special industries. It is an ideal equipment for filling high viscosity fluids and flowing liquids. The design is reasonable, the model is small, and the operation is convenient. The pneumatic parts all use the pneumatic components of Taiwan AirTac. The parts in contact with materials are made of 316L stainless steel and ceramics, which meets GMP requirements. There is a handle for adjusting the filling volume, the filling speed can be adjusted arbitrarily, and the filling accuracy is high. The filling head adopts anti-drip and anti-drawing filling device
Model

TP-LF-12

TP-LF-25

TP-LF-50

TP-LF-100

TP-LF-1000

Filling volume

1-12ml

2-25ml

5-50ml

10-100ml

100-1000ml

Air pressure

0.4-0.6Mpa

Power

AC 220v 50/60hz  50W

Filling speed

0-30 times per minute

Material

Touch product parts SS316 material, others SS304 material
1. Support product customization, any requirements you need can be customized according to your requirements.
2. Sample test on our counting line.
3. Provide business consulting and technical support, as well as a free professional packaging solution
4. Make a machine layout for customers based on customers' factories.
1. Manual book.
2. Videos of installation, adjusting, setting, and maintenance, are available for you.
3. Online support, or face-to-face online communications, are available.
4. The engineer overseas services, are available. The tickets, visa, traffic, living, and eating, are for customers.
5. During the warranty year, without human-being broken, we will replace a new one for you.
Q: Where is your factory? Can I visit your factory?
A: Our factory is located in Shanghai. We warmly welcome you to visit our factory if you have a travel plan.
Q: How can I know your machine is suitable for you product?
A: If possible, you can send us samples and we will test on machines.So can we will take videos and pictures for you. We can also show you on-line by video chatting.
Q: How can I trust you for the first-time business?
A: You can check our business license and certificates. And we suggest using Alibaba Trade Assurance Service for all transactions to protect your money rights and interests.
Q: How about the after service and guarantee period?
A: We offer one years warranty since the arrival of the machine. Technical support is available 24/7. We have professional after-sale team with experienced technician to do the best after service to assure the machine whole life usage.
Q:How to contact you?
A: Please leave messages and click "send" to send us inquiries.
Q: Does the machine power voltage meet buyer's factory power source?
A: We can customize the voltage for your machine according to your requirements.
Q: What's the payment terms?
A: 30% deposit and 70% balance payment before shipment.
Q: Do you offer OEM services, I am a distributor from overseas?
A: Yes, we can offer both OEM Services and technical support. Welcome to start your OEM business.
Q: What are your Installation Services?
A: Installation Services are available with all new machine purchases. We will provide the user manual and videos to support installing, debugging, operation of the machine, which will indicate to you how to use this machine well.
Q: What info will be needed to confirm machine models?
A: 1.The material status.
    2. Filling range.
    3. Filling speed.
    4. Requirements for the production process.
---
Previous:
Capping bottle Machine
---