A ribbon blender mixer is a well-known machine that is in high demand of many industries and individual users. It saves a significant amount of energy and time. The machine is made up of a U-shaped horizontal chamber and a twin spiral ribbon stirrer that rotates. The agitator shaft is centered in the chamber by welded spiral ribbons.
What are the Advantages of Using a Ribbon Blender Mixer?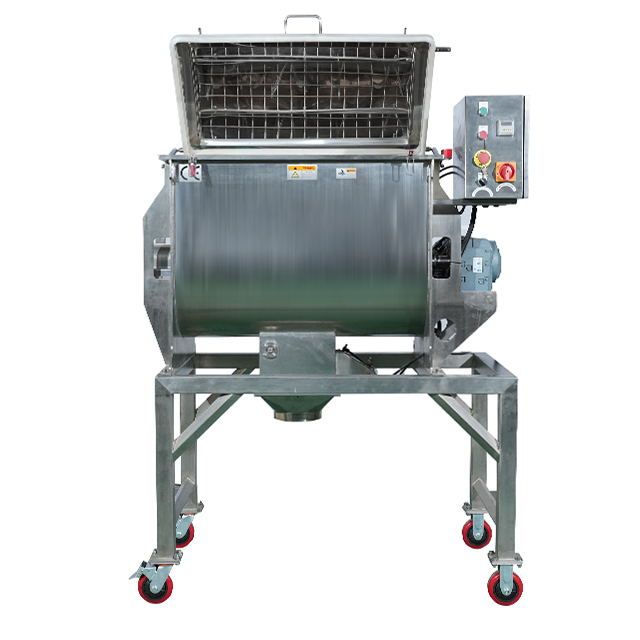 Many things are beneficial when you are using this machine, and here are the following:
1.It is a multifunctional mixing machine with the consistent operation, low noise, a long life, and simple installation and maintenance.
2.When discharging, discharge sealing has no dead angles.
3.For food and pharmaceutical machines, complete welding is essential. The powder can easily hide in gaps, polluting fresh powder if residual powder deteriorates. However, full welding and polishing can eliminate gaps between hardware connections, demonstrating machine quality and improving the user experience.
4.It has a safety switch, grid, and wheels for added security.
5.When cleaning the ribbon blender mixer, it is simple to do so. It is easier and less time-consuming to clean.
6.It allows you to spend less time mixing. The ribbon blender mixer has a timer that can be set from 1 to 15 minutes.
7.The ribbon blender mixer can be charged or fed powder material to ensure convenience and satisfaction.
8.Simple to use and ensures safe operation.
Shanghai Tops Group Company – Your Value-Added Partner

Shanghai Tops Group Co., Ltd aim is to help customers succeed by providing exceptional customer service and exceptional machine products.
Our products are widely used not only in China, but also in countries and regions such as Europe, North and South America, Australia, Asia, and Africa.
In the year 2000, we began designing, manufacturing, selling, and servicing a full line of machinery. It has been in operation for over 21 years.
Our products have all obtained CE, JMP, and patent certifications. The Tops Group ensures that we adhere to the highest safety standards.
---
Post time: Nov-23-2022