The capping machine has a fast screw cap speed, a high pass percentage, and is easy to use. It can be used on bottles with screw caps of different sizes, shapes, and materials. It can be used in any industry, whether for powder, liquid, or granule packing. When there are screw caps, a capping machine is everywhere.
The working process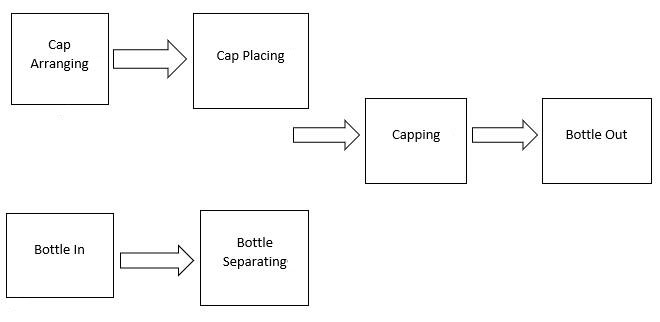 The capping control system arranges and positions the cap horizontally at 30 degrees. When the bottle is separated from the bottling source, it passes through the cap area, bringing the cap down and covering the mouth of the bottle. The bottle moves forward on the conveyor line, and the lid opens. While the cap goes through three pairs of capping wheels, the capping belt strongly crushes it. The capping wheels provide pressure to both sides of the cap, the cap is tightened, and the bottle is capped.
Capping machine structure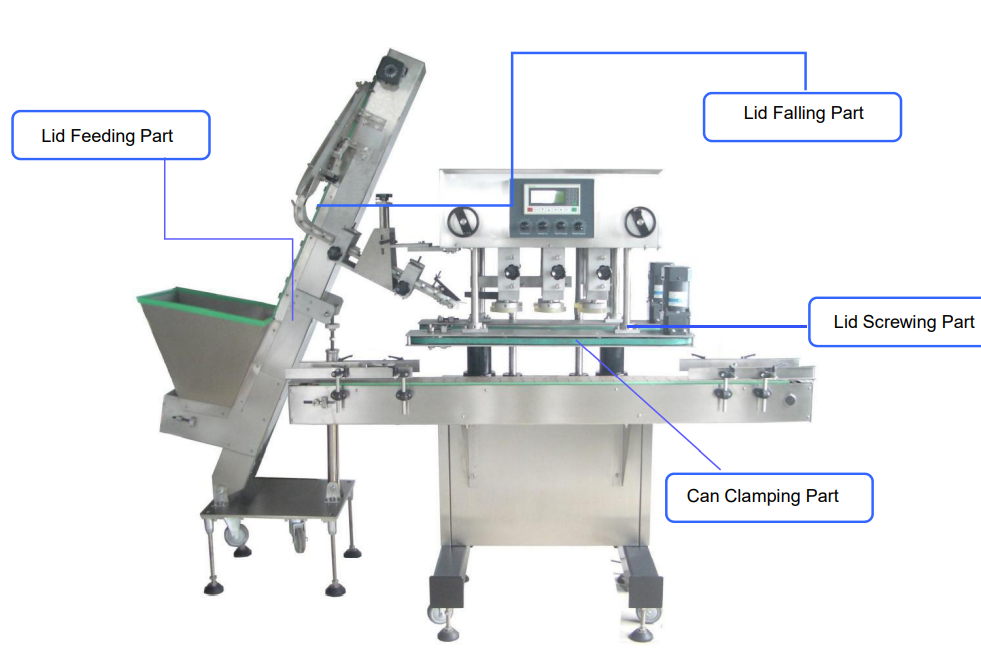 Packing Line Formation
A packaging line is formed by combining the bottle capping machine with filling and labeling equipment.
1. Bottle unscrambler + auger filler + capping machine + foil sealing machine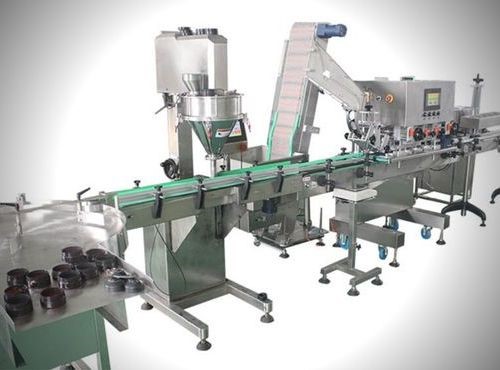 2. Bottle unscrambler +auger filler + capping machine + foil sealing machine + labeling machine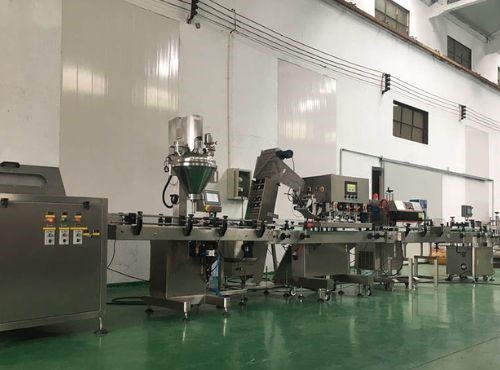 Application Industry
It is for food, pharmaceutical, cosmetic, agricultural chemicals, cosmetics, and other industries of various bottle types of the screw cap.

---
Post time: Jun-14-2022