Tops Group Co., Ltd. is a Shanghai-based company that specializes in powder and granular packaging systems. We design, manufacture, support, and service a wide range of powder, liquid, and granular machinery. Our primary goal is to supply products to the food, agriculture, chemical, pharmaceutical, and many more industries.
Over the years, we have designed hundreds of mixed packaging solutions for our customers, providing efficient working modes for customers all over the world.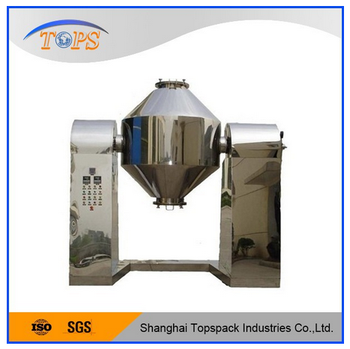 The support part, mixing tank, motor, and electrical cabinet consist of this double cone powder mixer. It's widely used in dry solid blending materials in food, chemical, pharmaceutical, and other industries.
• Pharmaceuticals: mixing prior to powders and granules
• Chemicals: metallic powder mixtures, pesticides, and herbicides and many more
• Food processing: cereals, coffee mixes, dairy powders, milk powder and many more
• Construction: steel preblends etc.
• Plastics: mixing of master batches, mixing of pellets, plastic powders and many more

The Working Principles:
The double cone powder mixer is mainly used for dry mixing of free-flowing solids. Materials are manually processed or by vacuum conveyor fed into the mixing chamber via an instant feed port. Materials are thoroughly mixed with a high level of uniformity due to the mixing chamber's 360-degree rotation. Cycle times are typically in the 10-minute range. You can adjust the mixing time on the control panel based on the liquidity of your product.
Displays:
-High mixing uniformity. The structure is composed of two tapered sections. High mixing efficiency and excellent mixing uniformity result from 360-degree rotation.
-The internal and external surfaces of the mixing tank of the mixer are fully welded and polished.
-There is no cross-contamination. There is no dead angle at the contact point in the mixing tank, and the mixing process is gentle, with no segregation and no residue when discharged.
-Long service life. It is made of stainless steel, which is rust and corrosion resistant, stable, and long-lasting.
-All materials are stainless steel 304, with an optional contact part made of stainless steel 316.
-Mixing uniformity can reach 99%.
-Material charging and discharging are simple.
-It easy and safe to clean.
-When combined with a vacuum conveyor, it is possible to achieve automatic loading and dust-free feeding.
Components:
-All materials are stainless steel 304, with the option of stainless steel 316 for the contact part.
-Parts of the internal finish are fully welded and bright polished.
-Parts of the external finish are fully welded and bright polished.
Parameter:
Item

TP-W200

TP-W300
TP-W500
TP-W1000
TP-W1500
TP-W2000

Total Volume

200L

300L

500L

1000L

1500L

2000L

Effective Loading Rate

40%-60%

Power

1.5kw

2.2kw

3kw

4kw

5.5kw

7kw

Tank Rotate Speed

12 r/min

Mixing Time

4-8mins

6-10mins

10-15mins

10-15mins

15-20mins

15-20mins

Length

1400mm

1700mm

1900mm

2700mm

2900mm

3100mm

Width

800mm

800mm

800mm

1500mm

1500mm

1900mm

Height

1850mm

1850mm

1940mm

2370mm

2500mm

3500mm

Weight

280kg

310kg

550kg

810kg

980kg

1500kg
Configuration:
No.                          Item                                 Brand

1

Motor

Gaoke

2

Relay

CHNT

3

Contactor

Schneider

4

Bearing

NSK

5

Discharge Valve

Butterfly Valve
The Detailed Parts:
A Safety Function
When the machine's safety barrier is opened, the machine automatically stops, keeping the operator safe.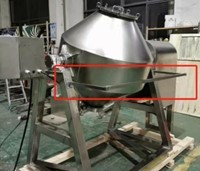 There are various structures from which to choose.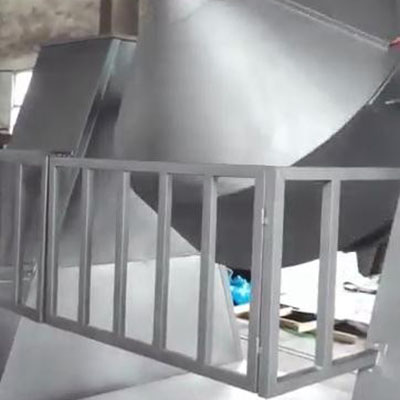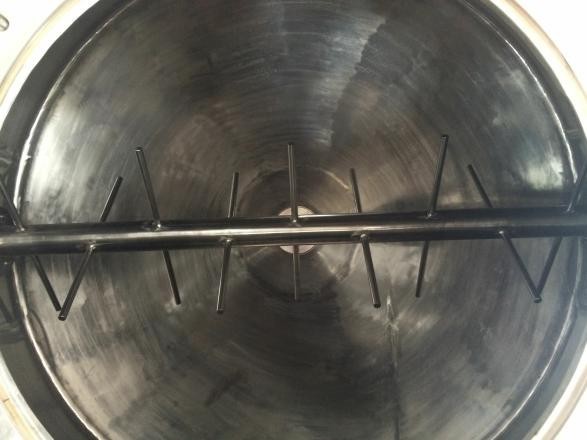 The Inside of the Tank
• The interior has been welded and polished completely. With no dead angles, discharge is simple and sanitary.
• It includes an intensifier bar to improve mixing efficiency.
• The tank is entirely constructed of stainless steel 304.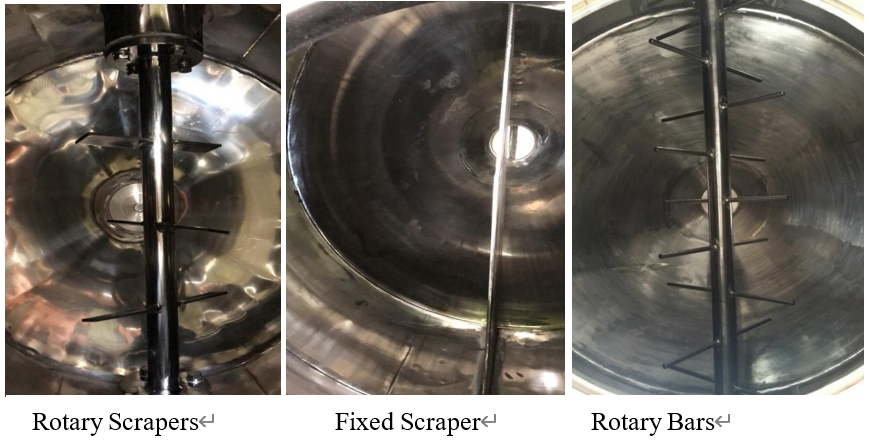 The Power Control Panel
-The mixing time can be adjusted using a time relay depending on the material and mixing process.
-An inch button is used to adjust the tank's position for feeding and discharging materials.
-It has a heating protection setting to keep the motor from overheating.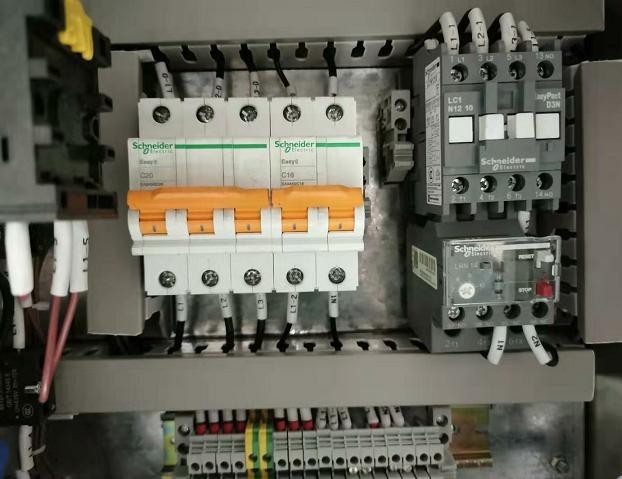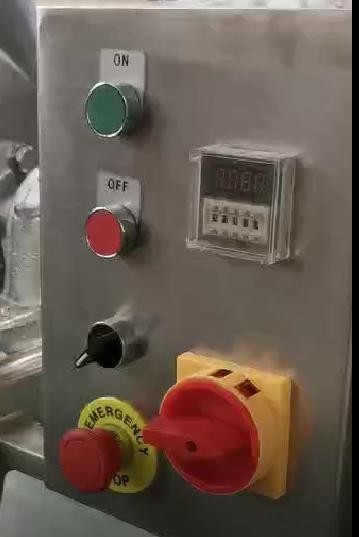 Charging Port
-The feeding inlet has a movable cover that is controlled by a lever.
-Stainless steel construction
- There are various structures to choose from.

Maintenance:
-Internally and externally, clean the mixing tank.
-Remove any remaining materials from the interior.
You can select and customize it all right here at Shanghai Tops Group. With an affordable price and hospitable customer service.
---
Post time: Aug-24-2022