In this blog, I'll go over the various options for the ribbon blender mixer. There are a variety of options available. It depends on your specifications because the ribbon blender mixer can be customized.
What is Ribbon Blender Mixer?
The ribbon blender mixer is effective and often used to combine multiple powders with liquid, powder with granules, and dry solids across all industrial operations, especially the food industry, pharma, agriculture, chemicals, polymers, etc. It's a versatile mixing machine that delivers consistent results, high quality, and can mix in a short period of time.
Working Principle of Ribbon Blender Mixer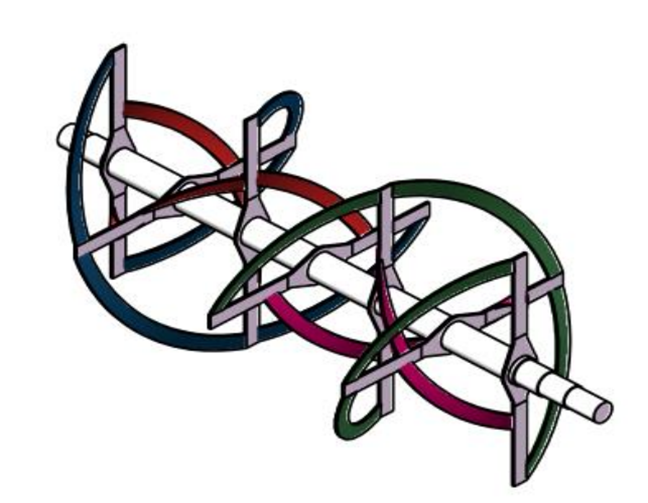 The Ribbon blender mixer is made up of inner and outer helical agitators. The inner ribbon moves the material from center to outside while outer ribbon moves the material from two sides to the center and it is combined with rotating direction when moving the materials. Ribbon blender mixer gives a short time on mixing while providing a better mixing effect.
Structure of Ribbon Blender Mixer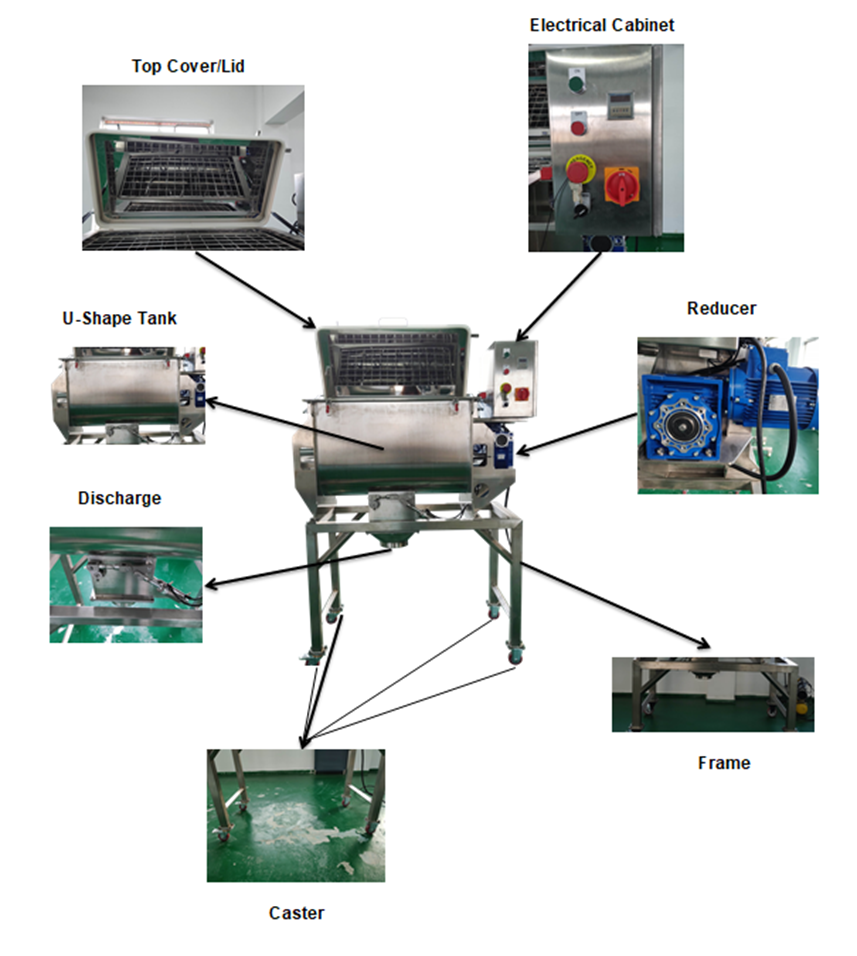 By the end of this article, you can decide which option of ribbon blender mixer is suitable for your requirements.
What are the options of the ribbon blender mixer?
1. Discharge option-The ribbon blender discharge option can be Pneumatic discharge or Manual discharge.
Pneumatic discharge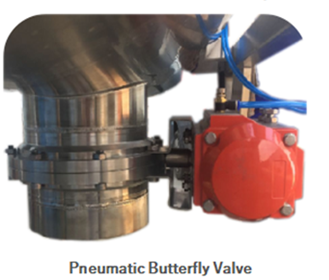 When it comes to quick material discharge and no leftovers, pneumatic discharge has the better seal. It is much easier to operate and ensures no material is left and there is no dead angle when mixing.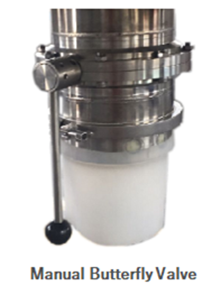 If you want to control the flow of the discharge material, manual discharge is the most convenient way to use.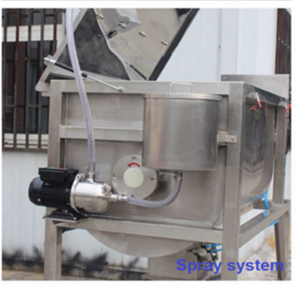 The ribbon blender mixer has the option of a spraying system. A spraying system for blending liquids into powder materials. It consists of a pump, a nozzle, and a hopper.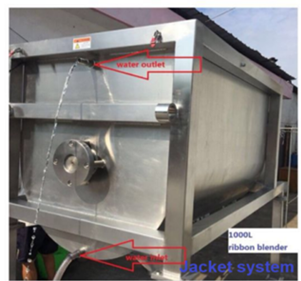 This ribbon blender mixer has the cooling and heating function of a double jacket and it could be intended to keep the mixing material warm or cold. Add a layer in the tank, put the medium into the middle layer, and make the mixed material cold or hot. It is usually cooled by water and heated by hot steam or electricity.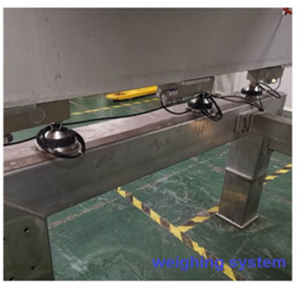 A load cell can be installed at the bottom of the ribbon blender mixer and used to check weight. On the screen, the total feeding weight will be displayed. The weight accuracy can be adjusted to meet your mixing requirements.
These ribbon blender mixer options are very helpful for your mixing materials. Each option is useful and has a specific function to make the ribbon blender mixer easy to use and save time. You can contact us or visit our websites to find the ribbon blender mixer you need.
---
Post time: Feb-18-2022