In today's blog, we'll talk about how effective and efficient the V-mixing machine is for mixing dry powder and granular materials. 
The Tops Group is well-known for its advanced design concepts, professional technique support, and high-quality machines. We look forward to providing you with excellent service and machine products.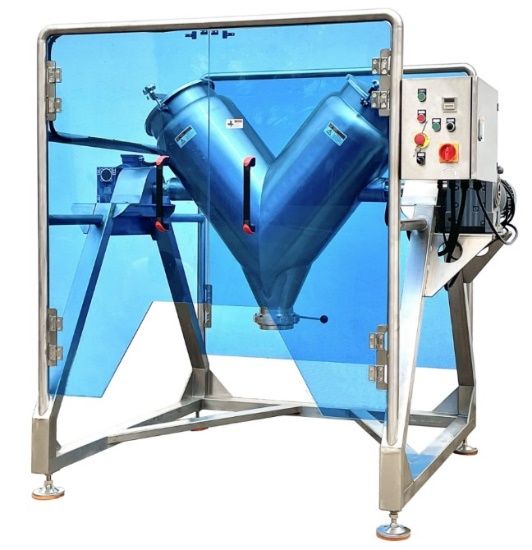 What is V Mixing Machine?
 is a new and unique design of a mixing blender with a glass door that can mix evenly and is for dry powder and granular materials. V mixers are simple, durable, and easy to clean, making them an excellent choice for industries such as chemicals, pharmaceuticals, food, and others. It can produce a solid-solid mixture. It comprises a work chamber connected by two cylinders forming a "V" shape.
Click the video: https://youtu.be/Kwab5jhsfL8
The Working Principle
V Mixer is made up of two V-shaped cylinders. It creates a gravitational mix using two symmetric cylinders, causing materials to congregate and scatter constantly. V mixing uniformity of more than 99%, implying that the product in the two cylinders moves into the central common area with each turn of the mixer, and that this process is repeated indefinitely. The materials in the chamber will have been thoroughly mixed.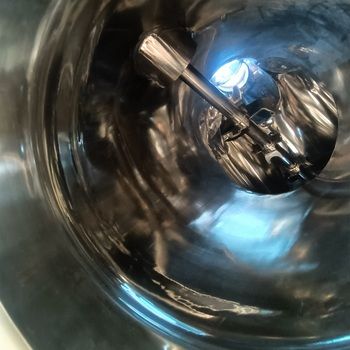 What Products can V-mixing Machine Handle?

V mixing machine is commonly used in dry solid blending materials and commonly used in the following application:
Pharmaceuticals: mixing prior to powders and granules
Chemicals: metallic powder mixtures, pesticides, and herbicides and many more
Food processing: cereals, coffee mixes, dairy powders, milk powder and many more
Construction: steel preblends, etc.
Plastics: mixing of masterbatches, mixing of pellets, plastic powders, and many more
When Choosing the Best Quality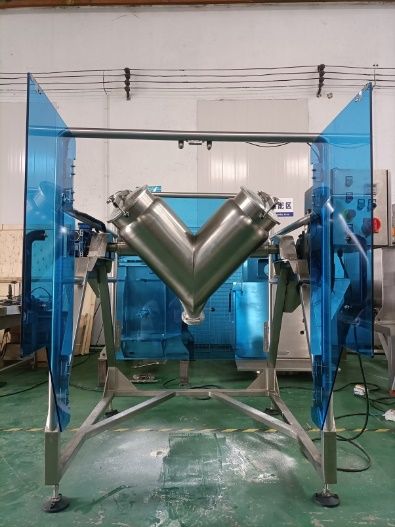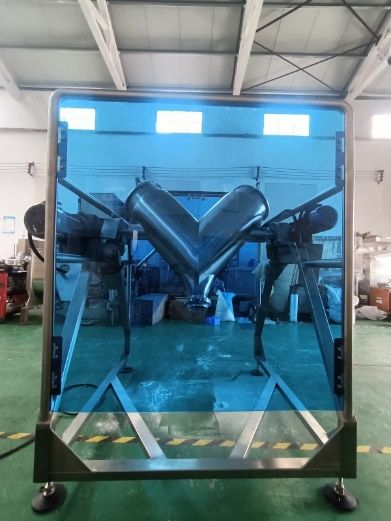 V mixer's internal and external surface of the mixing tank is fully welded and polished.
V mixing machine has Plexiglas safe door with a safety button.
Mixing procedure is mild.
V mixer is made of stainless steel, rust, and corrosion resistant.
Long-lasting service life.
Safe to operate
-cross contamination
-dead angle in mixing tank.
-segregation
-residue when release.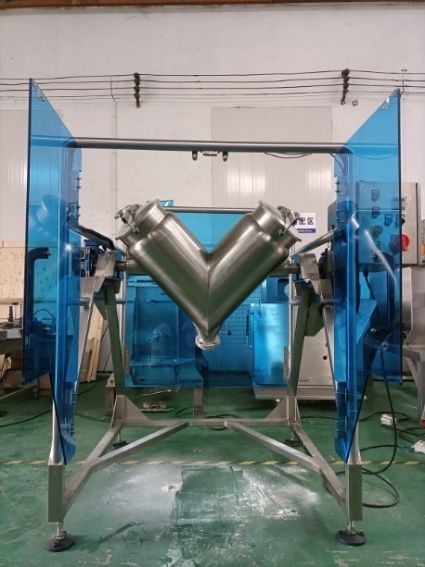 Installation
When you receive the machine, all you must do is unpack the crates and connect the machine's electricity power, and it will be ready to use. It is very simple to program machines to work for any user.
Maintenance
Add a small amount of oil every three or four months. Clean the entire machine after mixing materials.
---
Post time: Nov-07-2022