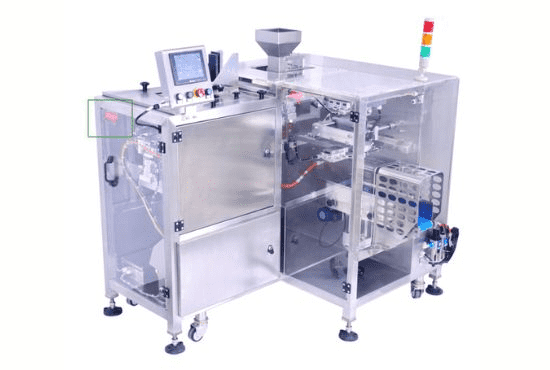 Functions:
Bag opening, zipper opening, filling, and heat sealing are all functions of a pouch packing machine. It could occupy less space. It is used in a variety of industries, including food, chemicals, pharmaceuticals, and other industries.
During operation, the operator can observe the entire filling process from the front of the machine. Meanwhile, cleaning is simple; merely open the machine's front clear transparent doors to access all bag filling locations.
The machine has full protection that keeps the operator away from the moving components while the machine is running.
1.Insert the bag holder. The bagged box can be adjusted using the hand wheel to accommodate varied bag widths. The operation is easy and convenient.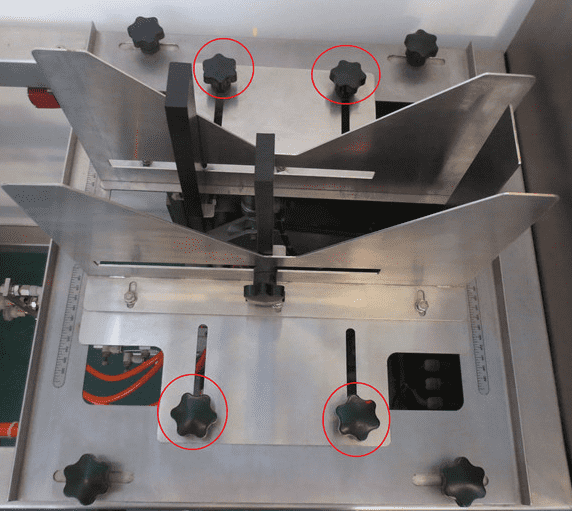 2.The transmission device is servo-driven, with a standard Panasonic servo motor, fast response speed, and excellent position precision.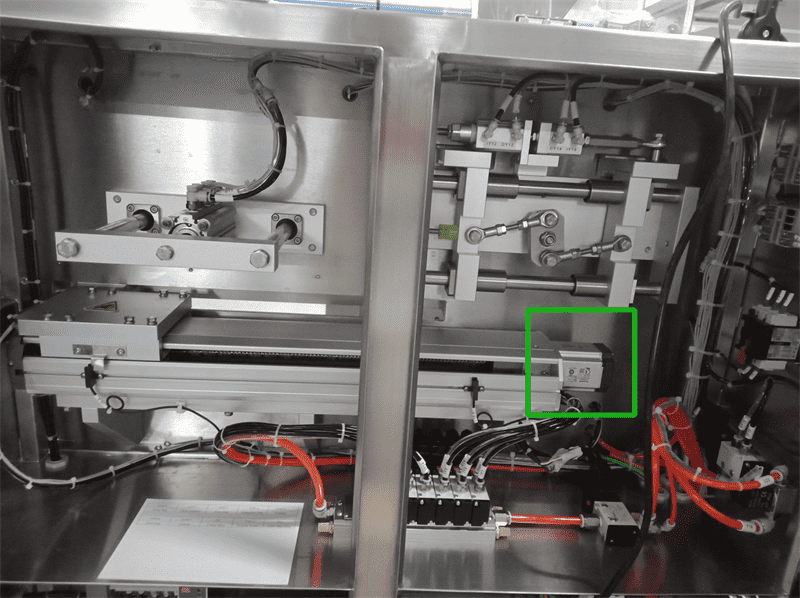 3.Mitsubishi PLC, industry standard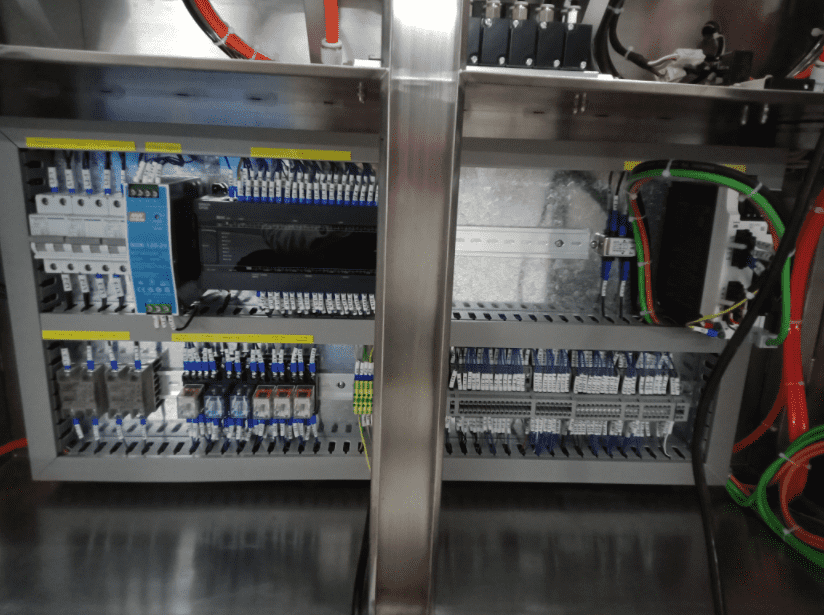 4.The Omron temperature controller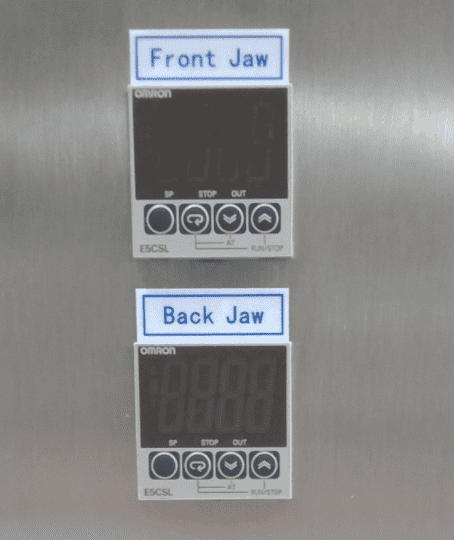 5.Schmalz (Schmalz) is a German-made vacuum generator.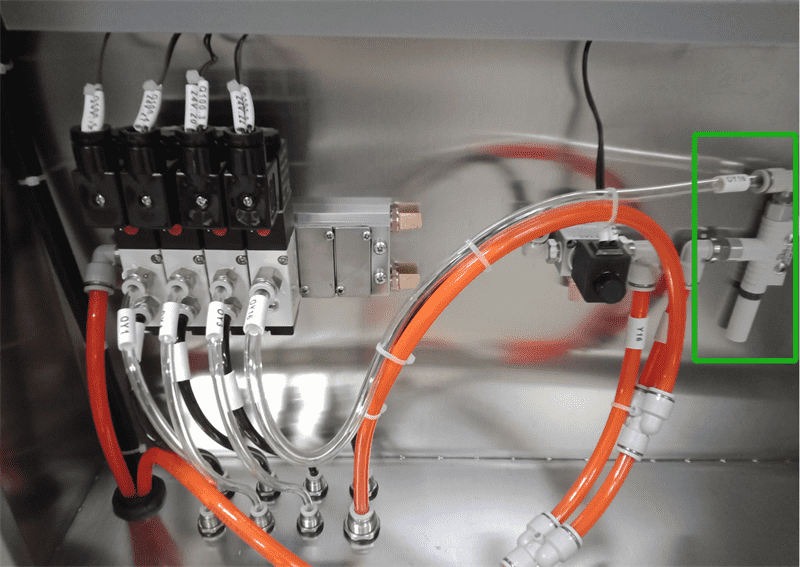 6.Finished product delivered, quick release design, easy to clean. Furthermore, a safety cover is provided to prevent human hands from touching the machine's moving parts for safety.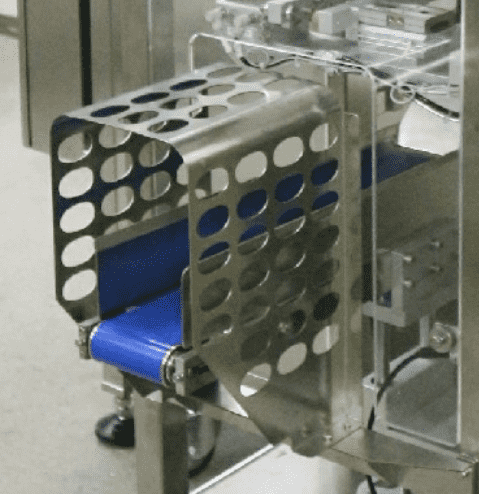 7.When the door is open, a safety interlocking system with an IP66 protection grade alerts the machine and causes it to stop.
8.The horizontal moving rod with a U-shaped groove makes it easy to hold and carry the material-filled bag/pouch to the sealing station.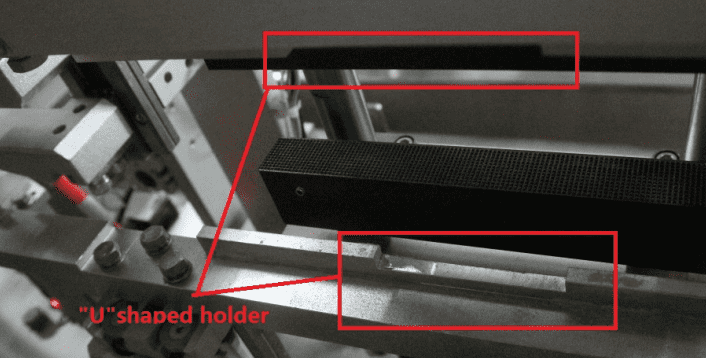 9.Part A of the transition hopper is fixed. Part B is inserted up and down into the pouch/bag to fill it.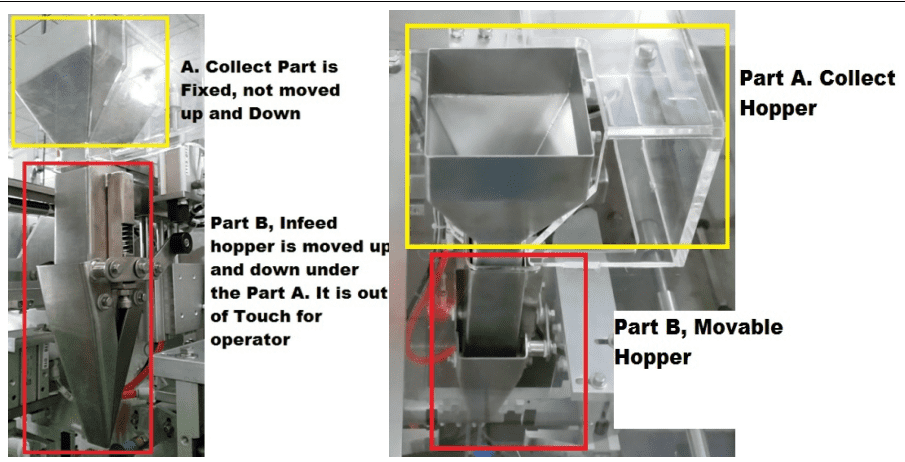 10.The holder of the pouch/bag
While filling, clamp the area above the zipper. The zipper area will be filled with added material. The bag full is positioned vertically upward then the powder dust is easily flung back.
Dust might contaminate the zipper area of the pouch/bag. The seal quality will leak or crack.
As a result of the gripping position of the gripper, this machine can fill more products than a standard pouch/bag machine.
11. All lines include line markers, which makes inspection and maintenance easier.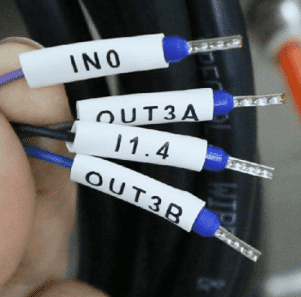 12. Weld the stainless-steel groove on the stainless-steel body first, then weld the wire to the stainless-steel groove. Beautiful and functional.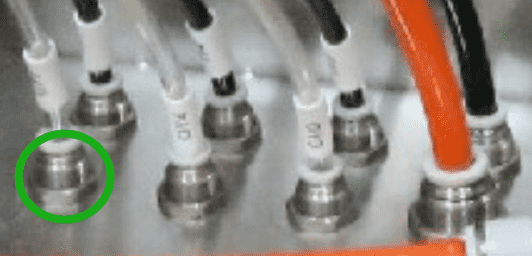 ---
Post time: Jun-27-2022