A liquid mixer can handle different application industries:
What is a liquid mixer?
The liquid mixer is suitable for low speed stirring, high dispersion, dissolving, and combining liquid and solid materials of various viscosities. The machine is ideal for emulsifying pharmaceuticals, materials with high matrix viscosity and solid content, like cosmetics and fine chemicals.
Structure: consists of the main emulsifying pot, a water pot, an oil pot, and a work-frame.
What is the working principle of the liquid mixer?
The motor propels the triangular wheel to rotate by acting as a drive component. Using the adjustable speed stirring of the paddle in the pot and the homogenizer at the bottom, the ingredients are well-mixed, blended, and swirled consistently. The technique is straightforward, noise-free, and repeatable.
What industries are fit for a liquid mixer?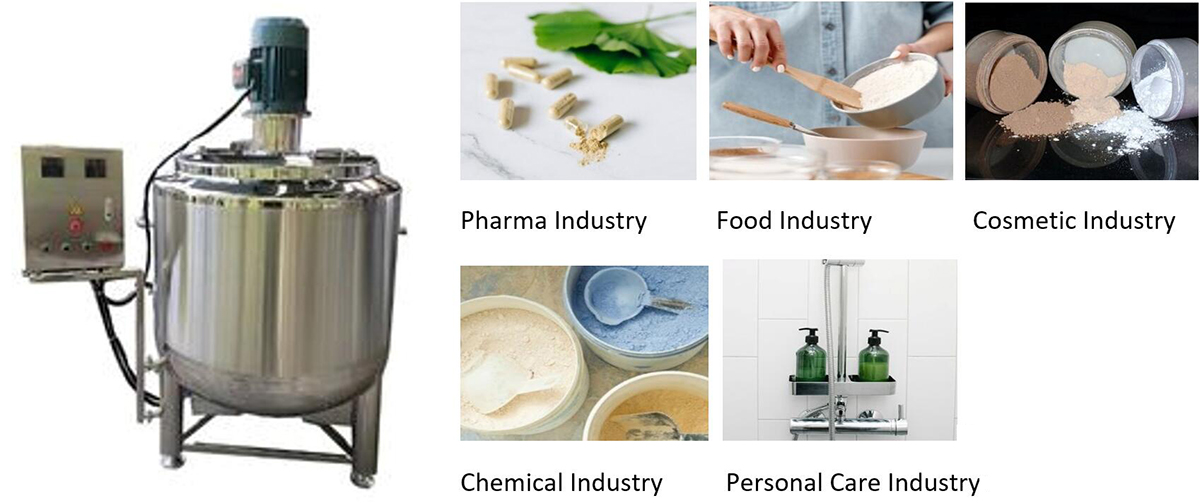 Pharmaceutical industry: syrup, ointment, oral liquid and more
Food industry: soap, chocolate, jelly, beverage and more
Personal care industry: shampoo, shower gel, facial cleanser and more
Cosmetics industry: creams, liquid eye shadow, makeup remover and more
Chemical industry: oil paint, paint, glue and more
For many applications, the liquid mixer is indeed very productive and efficient. I hope this is beneficial in assisting you in choosing the best solution for your materials.
---
Post time: Apr-24-2022