Paddle mixers can be handled by a variety of products, including:
A brief description of the paddle mixer
A paddle mixer is also known as a "no gravity" mixer. It's often used to mix powders and liquids, as well as granular and powdered materials. It incorporates food, chemicals, pesticides, feeding supplies, batteries, etc. It has a high-precision mixing system that interacts with the materials and properly mixes materials, regardless of gravity, proportion, or particle density. By applying a fragmentation device, it provides portion fragmentation. A range of materials, including 316L, 304, 201, carbon steel, and others, are being used to design the paddle mixer.
Working principles of the paddle mixer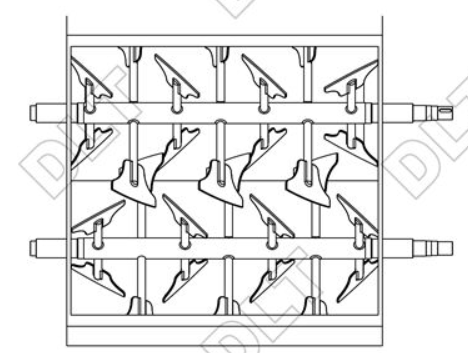 Paddle mixers are made up of paddles. Paddles at various angles transport materials from the bottom of the mixing tank to the top. Different component sizes and densities have different effects on achieving a homogeneously mixed result. The rotating paddles shatter and combine the number of products in a timely order, causing each material to move quickly and thoroughly through the mixing tank.
Application
Paddle mixers are used in a variety of industries, including: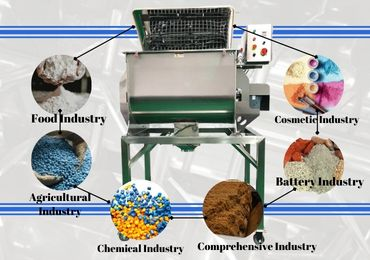 Food industry- food products, food ingredients, food additives, food processing AIDS in various fields, and the pharmaceutical intermediate, brewing, biological enzymes, food packaging materials are also mostly used.
Agricultural industry- Pesticide, fertilizer, feed and veterinary medicine, advanced pet food, new plant protection production, cultivated soil, microbial utilization, biological compost, and desert greening.
Chemical industry- Epoxy resin, polymer materials, fluorine materials, silicon materials, nanomaterial, and other rubber and plastic chemical industry; Silicon compounds and silicates and other inorganic chemicals and various chemicals.
Battery industry- Battery material, lithium battery anode material, lithium battery cathode material, and carbon material raw material production.
Comprehensive industry- Car brake material, plant fiber environmental protection products, edible tableware, etc.
Cosmetic industry- Used to mix eyeshadow powders, paste creams, and a range of other cosmetics. Cosmetic materials do not stick to the mirror-polished surface of the tank.
Materials appropriate for a paddle mixer
Powder, granule, and paddle principles lead to less material crushing than powder, ingredients have a high-density difference, and heating ribbons are easier to modify, causing more heat than paddles.
That would be all for products that can be handled by a paddle mixer. I hope it will help you find the best product. 
---
Post time: Feb-28-2022