200L V Type Mixer Machine Introduction
The 200L V-type mixer machine is designed for producing a solid-solid mixture. It features two openings on top of the "V"-shaped tank that readily release the materials at the final step of the mixing process. The work chamber is joined by two cylinders, making a "V" shape.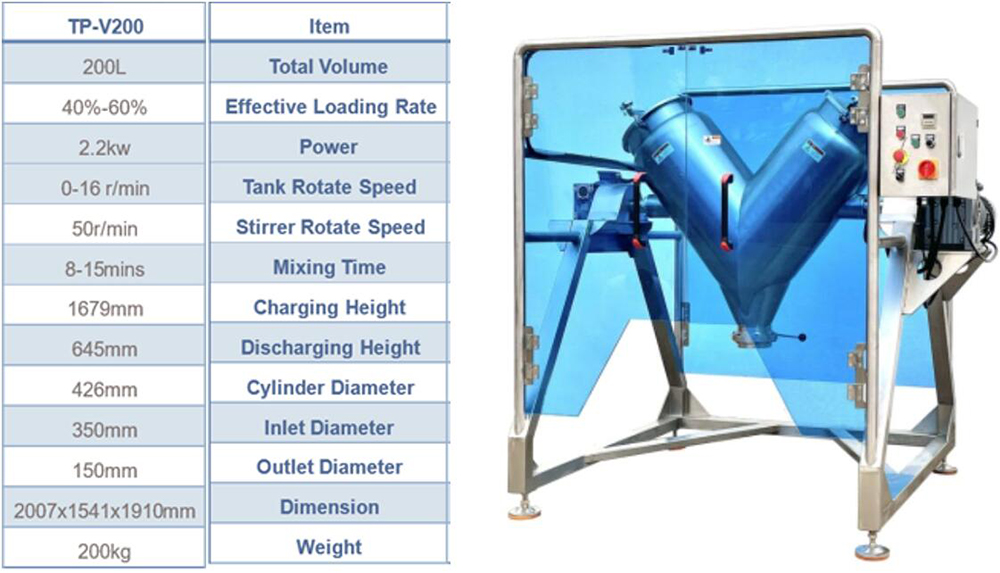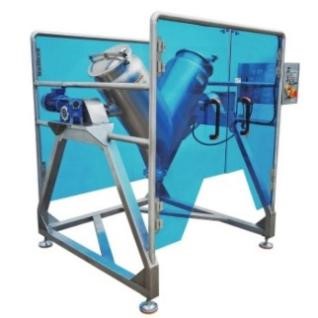 New appearance
The base is a square tube made of stainless steel. The frame is a round tube made of stainless steel. It is visually appealing, safe, and simple to upkeep.
Safety button and glass safe door
The V Blender machine features a safety plexiglass door with a safety button, and when the door is open, the machine immediately stops, protecting the operator.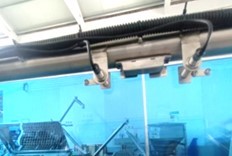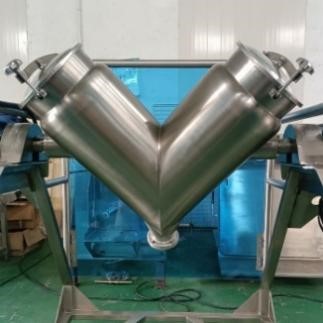 Tank's Outer
All materials externally in the tank are made of stainless steel 304, and the exterior is completely welded and polished with no material storage.
Tank's Inner
The interior surface has been polished and thoroughly welded. It contains an easily detachable (optional) intensifier bar that helps boost the mixing efficiency. It is sanitary and easy to clean. There is no dead angle in the discharge process.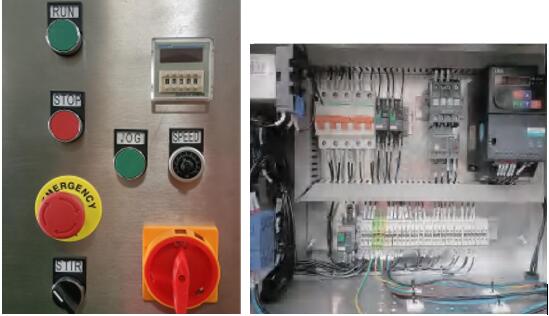 Panel for electric control
A frequency converter allows for speed adjustment. A time relay allows you to adjust mixing times based on the kind of material and method. To turn the tank into the proper charging (or discharging) position for feeding and discharging materials, use the inching button. It contains a safety switch to protect operator safety and prevent harm to staff workers.
Charging Port
It is simple to operate the feeding inlet's moveable cover by pressing the lever. Food-grade silicone rubber sealing strip with excellent sealing capabilities and zero contamination.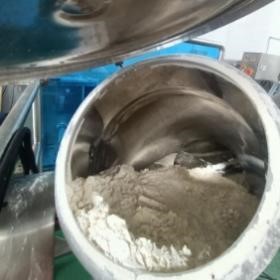 This is an illustration of powder material charging within a tank.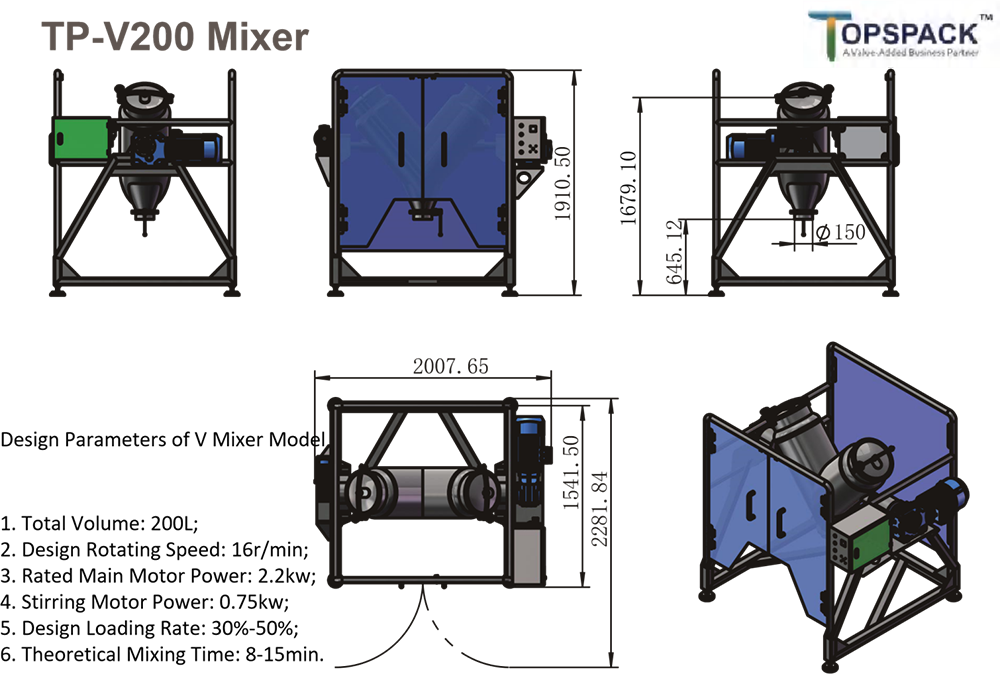 ---
Post time: Nov-20-2023